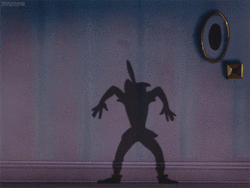 Of late I have been reminded that the only way forward is through. The real problem comes when I want to bring some of myself and leave the 'unwanted' pieces behind. My daughter wisely says, "Everyone has to come if anyone is to come." In the same way, all of me must go if any of me is to go.
Today I participated in a collaborative Facebook live with my dear friend and fellow light-worker, Delia Beadle. Delia founded Spirit Bear Rising, a Facebook group dedicated to helping the 'woke' community move forward. It was a joy interacting with her regular viewers. I even pulled a few cards, which is always fun. Two of the questions that came up today gave me pause. They were common enough. One had to do with success, the other with being 'on track'. When Delia read them, I stumbled inwardly, as if a languid stroll had been interrupted by the tip of a rock against my tender big toe. The questions gnawed at my mind long after the live was over.
On a seemingly unrelated note, this evening I rifled my way through a ridiculous number of emails before deciding to read the weekly edition of Winning Writers. At the very end, I found this little gem:
And the priestess spoke again and said: Speak to us of Reason and Passion. And he answered saying:

Your soul is oftentimes a battlefield, upon which your reason and your judgment wage war against passion and your appetite. Would that I could be the peacemaker in your soul, that I might turn the discord and the rivalry of your elements into oneness and melody.

But how shall I, unless you yourselves be also the peacemakers, nay, the lovers of all your elements?

Your reason and your passion are the rudder and the sails of your seafaring soul.

If either your sails or your rudder be broken, you can but toss and drift, or else be held at a standstill in mid-seas. For reason, ruling alone, is a force confining; and passion, unattended, is a flame that burns to its own destruction. Therefore let your soul exalt your reason to the height of passion, that it may sing;

And let it direct your passion with reason, that your passion may live through its own daily resurrection, and like the phoenix rise above its own ashes.

I would have you consider your judgment and your appetite even as you would two loved guests in your house.

Surely you would not honour one guest above the other; for he who is more mindful of one loses the love and the faith of both.

Among the hills, when you sit in the cool shade of the white poplars, sharing the peace and serenity of distant fields and meadows—then let your heart say in silence, "God rests in reason."

And when the storm comes, and the mighty wind shakes the forest, and thunder and lightning proclaim the majesty of the sky,—then let your heart say in awe, "God moves in passion." And since you are a breath in God's sphere, and a leaf in God's forest, you too should rest in reason and move in passion.

Reason and Passion: An excerpt from The Prophet by Kahlil Gibran
Suddenly it clicked. During the live, I explained that to answer the question about job success would require a definition of the word 'success'. For example, in March I took my last job as an administrative assistant and am counting down the days until it ends (July 31!!). I am not retiring. I decided to quit. It is doubtful that many – if any – would call my decision a success. After all, I make good money doing something I excel at. But quitting a job I hate, with no prospect of income on the horizon might be the greatest definition of success for me right now that I can think of.
Using that example, I asked the querent to take a different tack. Maybe the journey is not about success and failure but growth. Despite my explanation, I still had the nagging feeling that something more was at play. The words 'on track' gave me my next clue. What does that phrase even mean? If our life's journey is the track, how can we possibly get 'off' of it?
We are human beings, bound by the limitations of physical time and space. The path we walk is defined by our current individual interpretations of vague, half-remembered past experiences etched into our subconscious minds long before we reached the age of rational thought. The implication in the question is whether or not the chosen path is right. But what do the words 'right' or 'wrong', 'on' or 'off' even mean in this context? The path I walk is my path, right, wrong, or indifferent. It is my reality, my truth. I am certainly 'on' it, whether I like it or not. And if I am on it, then I have chosen it. Perhaps I am unable to see another path, or perhaps I see all of them, but can only choose the one I am on.
These words: success, failure, right, wrong, on and off have got me thinking again about the deep-seated need we humans have to form dichotomies. I read somewhere recently that our dualistic ideas stem from the notion that our lives have a beginning and an end. In a way, they do, but only as viewed from the physical sense of birth and death. The fact is we are so much more than these earthly shells we currently occupy. (My daughter would add that we are stardust incarnate. 🙂 )
Some of you know the impact that Marisa Peer has had on my life this year. Learning to espouse the phrase "I am enough" has literally begun to transform my life in ways I never could have guessed. Questions about success or being 'on' the path bring to light our need to qualify and quantify our lives into something worthwhile – something good, something others will agree was successful. But what if just being here is enough?
How quick we are to judge ourselves, our thoughts and actions, even the paths we choose. We seek comfort in categorizing everything we perceive into a neat little package we call good or bad, right or wrong, on or off, light or darkness. But what if the path is none of those things? What if we are none of them either? What if our path is just that – our path – without qualification or the need for justification? What if everything in our experience – even us as human beings – just is. Beyond simplistic definition. Beyond dualism. Beyond imagination.
Perhaps the greatest challenge we will ever face is the discovery of the truth that we are both light and dark, good and bad, rational and passionate. What would our lives look like if we recognized that all of those seemingly disparate parts have indeed been packaged into one harmonious whole, and that all we are required to do is joyfully walk the path of our amazing, incredible, glorious life experience?
What a wonderful world that would be.